Spoiler alert: This spaceship did not explode. But it looked like it did.
Source: Spaceweather.com
On May 24th, Ralf Vandebergh was watching Japan's HTV9 robotic cargoship fly over the Netherlands, and this is what he saw: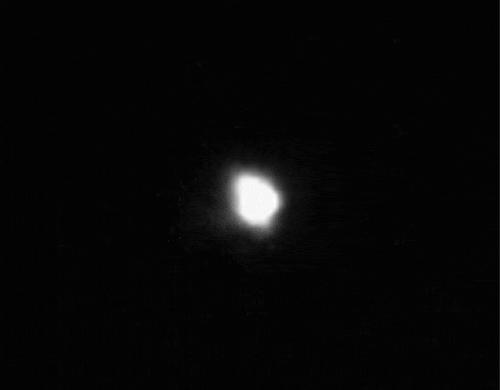 "I used my 10-inch telescope to record this bright flare coming off the HTV9 on its way to the International Space Station," says Vandebergh. "Sunlight briefly glinted from the HTV9's elongated body, creating an outburst of light."
The HTV9 is still intact, and that's good news for the crew of the space station. They are looking forward to the delivery of fresh food contained inside the spacecraft's pressurized interior. HTV9 is also delivering a major experiment in microgravity combustion as well as some fresh lithium-ion batteries for the ISS. The spacecraft was launched from Japan on May 21st and is scheduled to reach the space station later today.
Source: Spaceweather.com